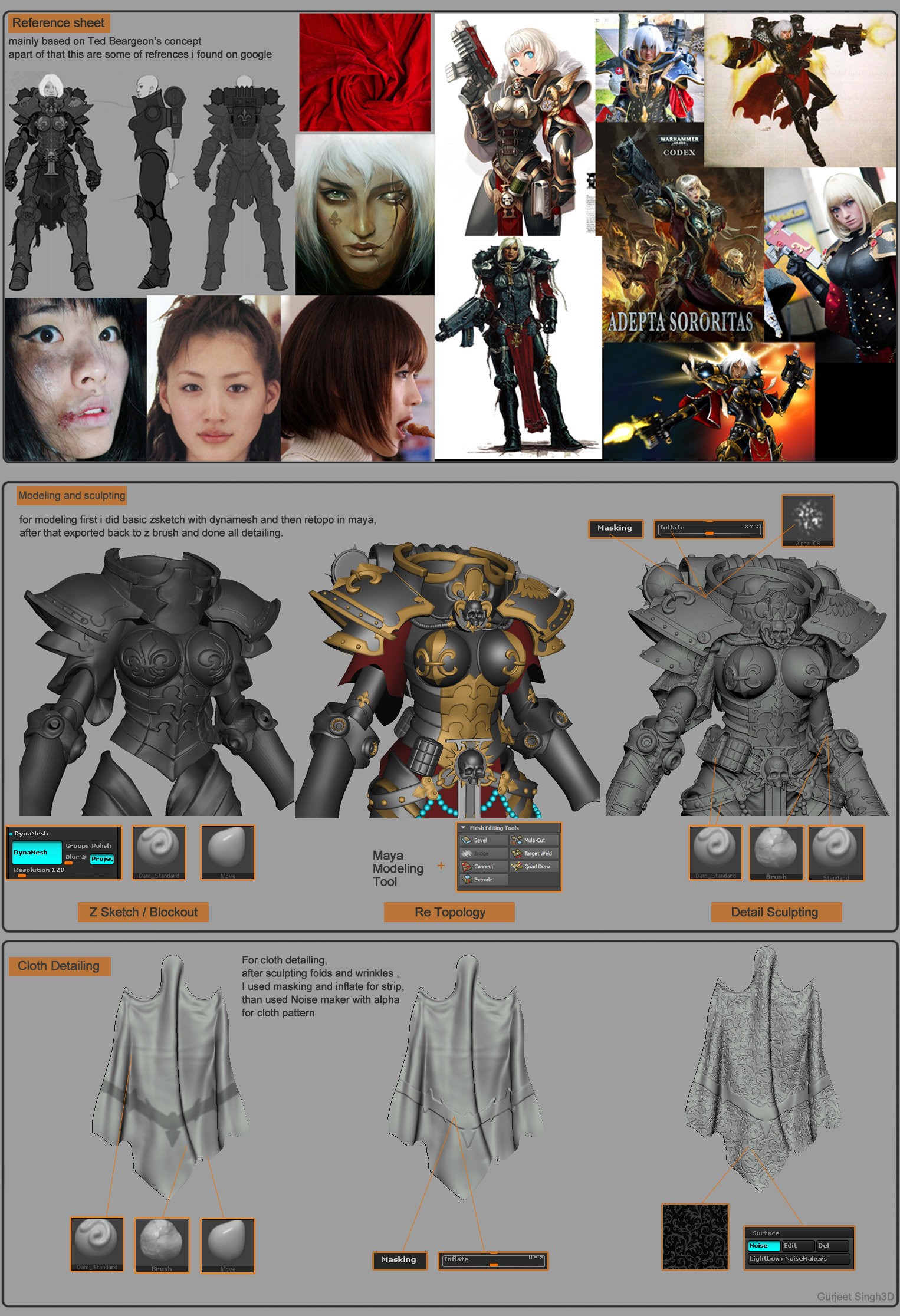 here is small breakdown of my work, I will be posting more break down images soon.
Hello Guys,
This is my new work I have been working for a while in my free time,
I used Zbrush for all sculpting and detailing, maya used for making base mesh over the zsketch done with dynamesh,
hair done with fiber mesh later used for as guide to build lowpoly hair ,
Highpoly clay render with vray, Texturing in photoshop, for realtime render i used Marmoset tool bag ,
This is based on Ted Beargeon's concept art : https://www.artstation.com/artwork/sisters-of-battle-17dfe1f4-6deb-49a3-bdfc-55f5ea9ba6b5
hope you like it, cheers!!
-Gurjeet Singh